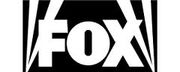 The Fox Broadcasting Company
(commonly referred to as Fox or the Fox Network, and stylized as FOX), is an American commercial broadcasting television network that is owned by the Fox Entertainment Group division of 21st Century Fox.
Launched on October 9, 1986 as a fourth television network, Fox went on to become the highest-rated broadcast network in the 18–49 demographic from 2004 to 2012 and in the 2007–08 season was the most-watched network in the United States.
During 1993-1996, they showed Fox Kids which aired Johnson and Friends in their "Fox Clubhouse" programming block from 1993-1996.
Ad blocker interference detected!
Wikia is a free-to-use site that makes money from advertising. We have a modified experience for viewers using ad blockers

Wikia is not accessible if you've made further modifications. Remove the custom ad blocker rule(s) and the page will load as expected.