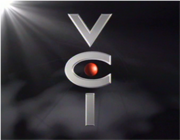 Video Collection International
was a video company based in the UK. It was formed in 1984 and established in 1985.
The company mainly served as a home video label for ITV television programmes such as Thomas the Tank Engine and Friends, Rosie and Jim, Sooty and many others.
After suffering financial losses in 1995 it received an overhaul and the company name changed to VCI.
In 1998, they released a Johnson and Friends VHS featuring the first six episodes under the title Beginnings and Five Other Stories. It is currently unknown if more were produced.
Ad blocker interference detected!
Wikia is a free-to-use site that makes money from advertising. We have a modified experience for viewers using ad blockers

Wikia is not accessible if you've made further modifications. Remove the custom ad blocker rule(s) and the page will load as expected.